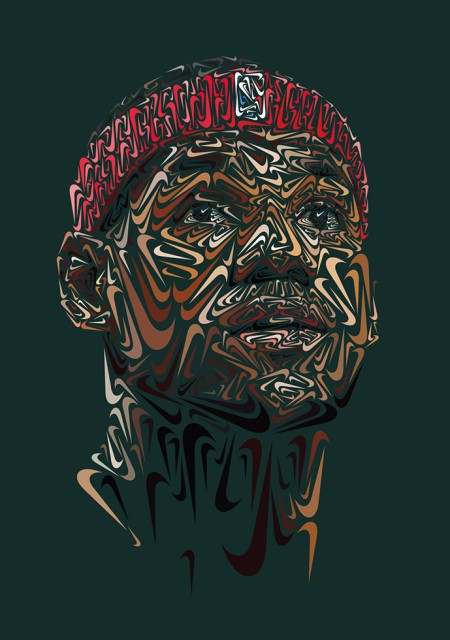 NIKE PORTRAIT
SERIES
Personal Project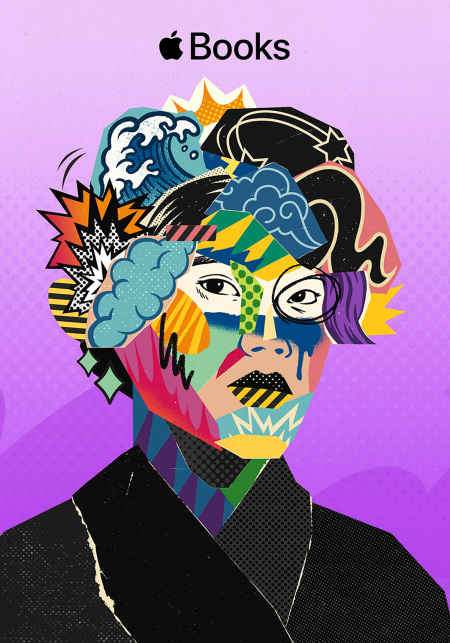 ARTISTIC MANGA AUTHOR
Client: Apple Books
Apple Books Japan contacted me to create a random Portrait collage to represent the "Artistic Manga Author" spotlight in their Manga categorie.
The main challenge was to come up with a gender neutral face and to communicate the manga theme.
HAVAS X LA LAKERS
Client: Havas Group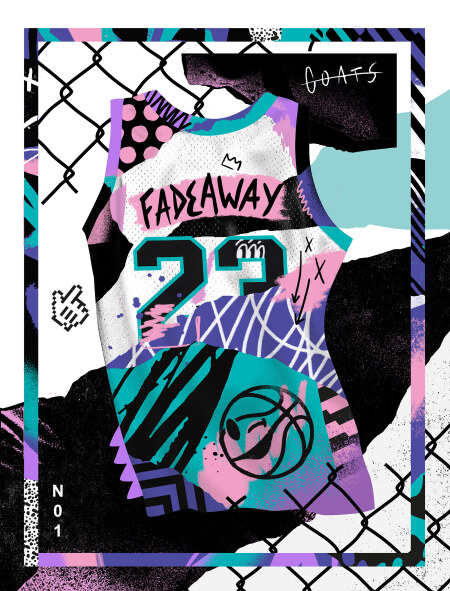 YAHOO META WORLD NFT
Client: Yahoo
NEEDLE
COVER ILLUSTRATION
Client: Barrington Stoke Ltd
"A powerful and heart-rending exploration of a teenager's journey through grief, rage and getting caught in the criminal justice system from award-winning author Patrice Lawrence."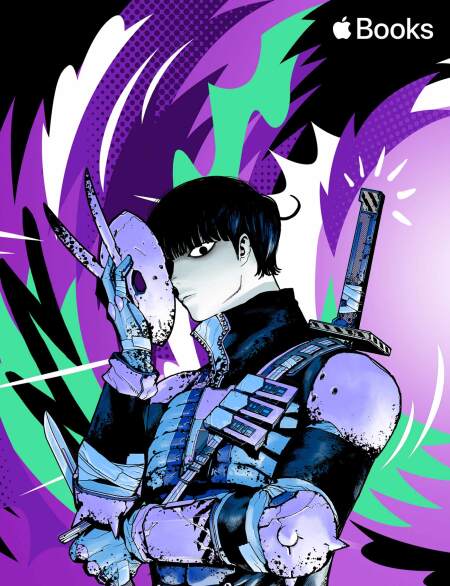 MANGA SPOTLIGHTS APPLE BOOKS
Client: Apple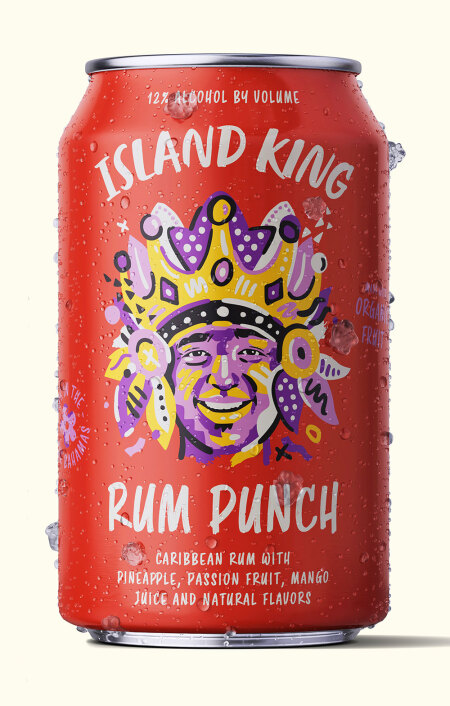 ISLAND KING
Client: Island King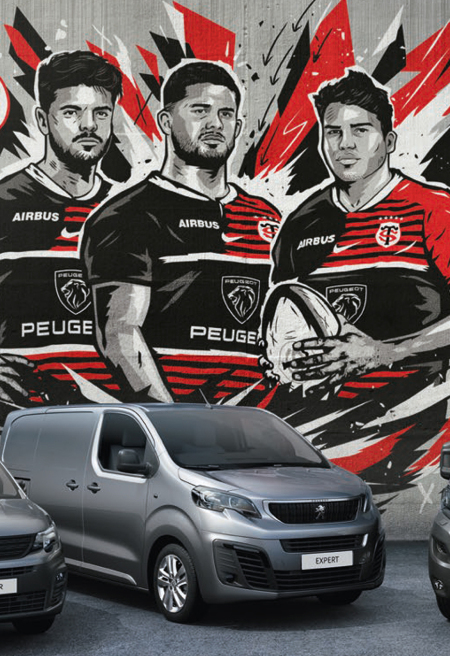 PEUGEOT
X
STADE TOULOUSAIN
Client: Peugeot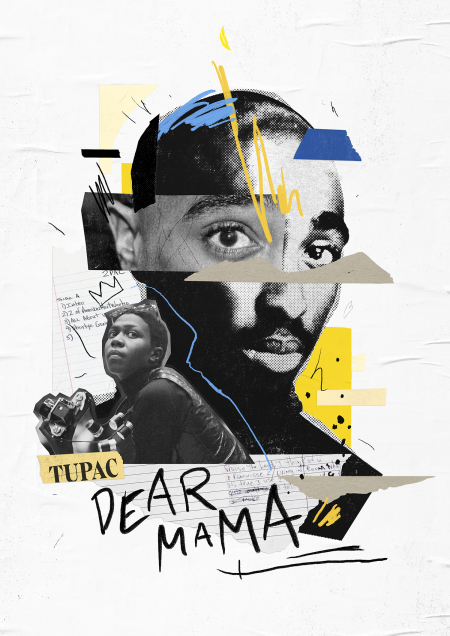 TUPAC DOCUMENTARY
Personal work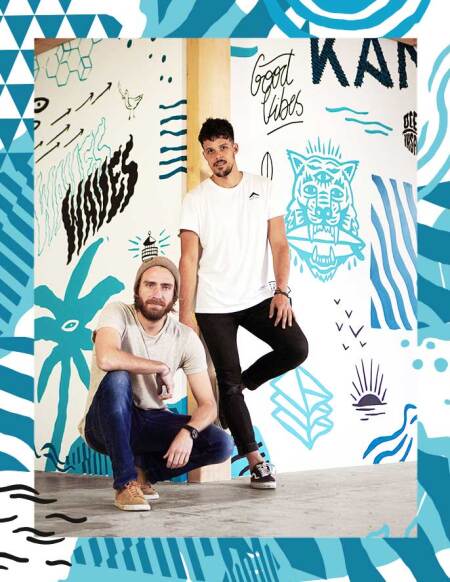 KANOA SURFBOARDS
HQ MURAL
Client: Kanoa Surfboards
A COLLABORATION – ANDY GELLENBERG  X  TOBIAS DEGEL
Our friends at KANOA Surfboards invited us to design a mural for their new headquarters located in Anglet, France.
The goal was to create an artwork that reflects the whole energy and vibe around surfing culture and features some of the local highlights.
ISRAEL ADESANYA
Personal Project
AMEX
US OPEN GALLERY
AMERICAN EXPRESS
American Express comissioned me to create two artworks for their US Open art gallery.
The artworks were presented in a special US Open Event during the Tournament hosting famous guests like Venus Williams.
I had lots of fun drawing the portrait of Venus and New York´s famous Unisphere wich is located right beside the Stadium.
UFC257
POIRIER VS McGREGOR
Personal Project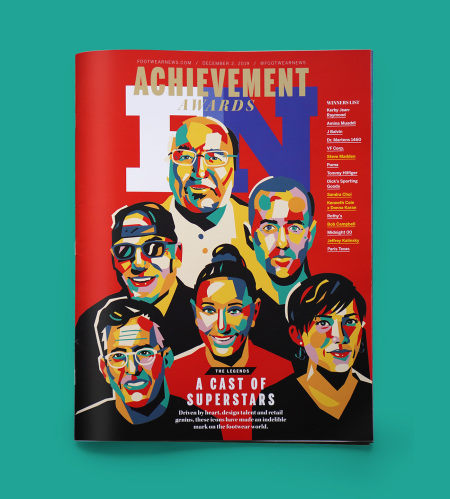 FN Achievement Awards
Editorial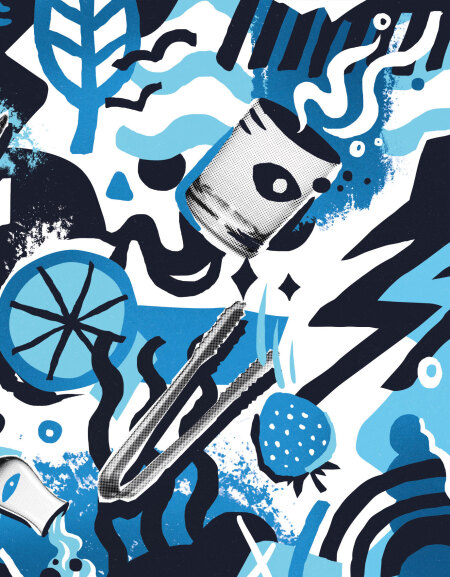 PERNOD PATTERNS
Client: Pernod Ricard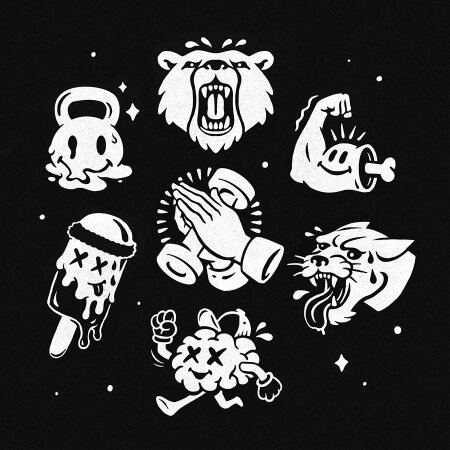 SWEAT SMILE REPEAT
Personal Project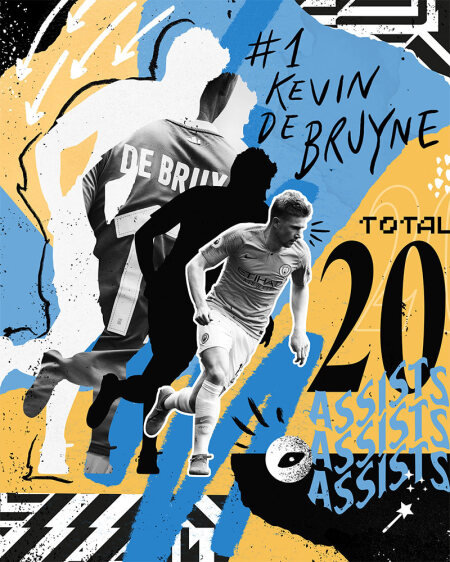 The Wizard of Manchester
Social Media wallpaper
SPLC ANNUAL REPORT
Client: Southern Poverty Law Center
Souther Poverty Law Center approached me to come up with a mural design to represent their yearly annual report.
Fighting hate. Seeking justice. Teaching tolerance.
CHI LOVE
NBA ALLSTAR GAME
Client: Slam Magazine
This Cover was created in collaboration with SLAM magazine for the NBA Allstar Game 2020 in Chicago.
The collage reflects on important moments in Michael Jordans career and the history of chicago Basketball.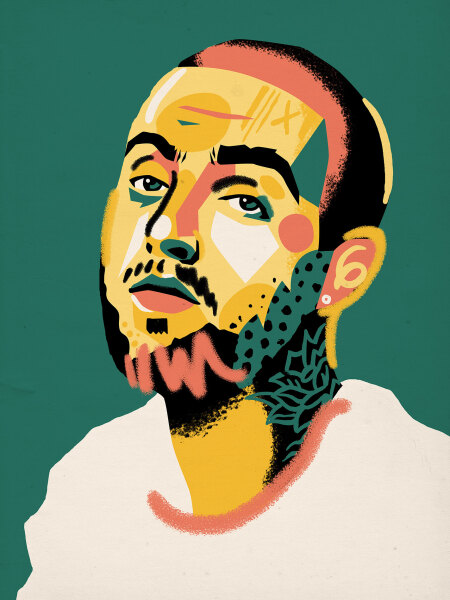 MUSIC ARTISTS
Personal Project
Chelsea Vibe
Coffee
Client: Dunkin Donuts
With "Chelsea Vibe" Dunkin Donuts wanted me to create a special edition coffee packaging for the South Korean market.
The vibrant illustration captures the vibe of New York City, influenced by a mixture of jazz, hiphop and popart.
BE LIKE THE
Sea
Personal Project
THE 32 MURAL
LONDON
Client: Yahoo Sport!
Oath agency reached out to me and asked to create a large Mural to promote their new football fan show "The 32″ during the worldcup. The Mural was shown for 8 weeks during the Tournament just in front of Shoreditch High Street Station in Lodon.
In the end Me and my assisting Partner Tobias Degel had one day to finish this 8 x 2,50 m wall.
WORLD CHAMPION
FRANCE
Client: Yahoo Sport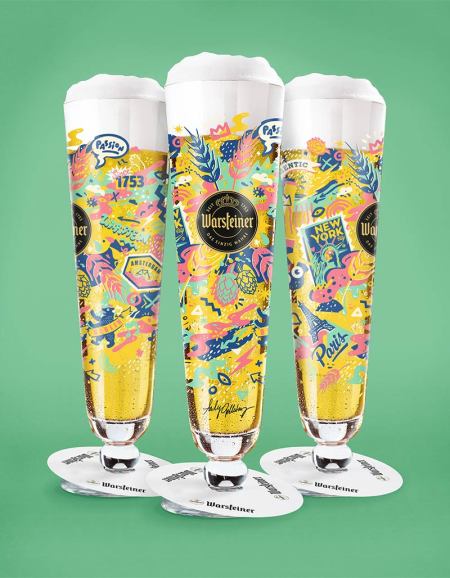 WARSTEINER
ART COLLECTION
Client: Warsteiner
Along with two other artists, Warsteiner asked me to create an illustration for one of their limited artist edition glasses. This year's theme was 'One of the biggest small family breweries in the world'.
I had fun mixing different patterns, letterings and references to major cities to create this vibrant collage. The artwork tells a story of Warsteiner´s global impact as a small family business.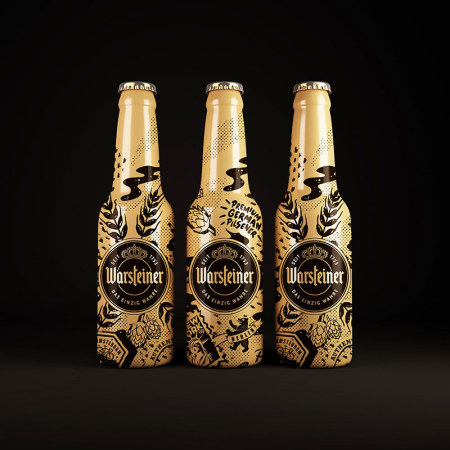 WARSTEINER
X
LUFTHANSA
Product Design
Together with Warsteiner I had the pleasure to design one of their special edition alu bottles.
The Bottles where only served at Lufthansa flights.
RIZLA
KEEP ROLLING
Editorial
Rizla asked me to bring some fun and energy to one of their editorial adverts.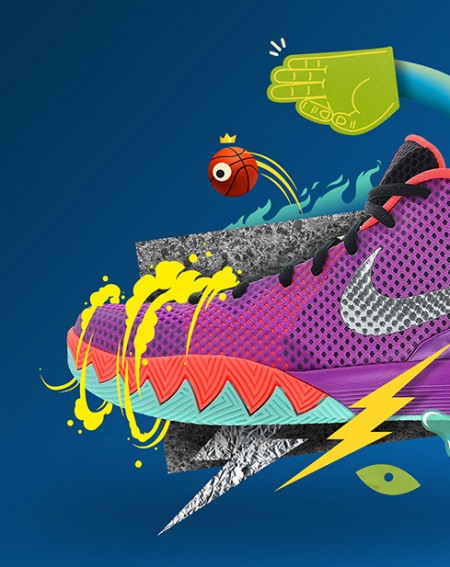 Lebron12 Lion
Client: Nike
For the release of the new Lebron 12 shoe model, Nike asked me to come up with an artwork. As Lebron James was always connected to the Lion, I came up with this crazy roaring head made entirely out of the new Lebron 12 model.
116 Limited
Client: Reach Records
Atlanta based label Reach Records asked me to create two artworks for their 116 Limited t-shirt club. Every month they invite a new artist to reimagine their 116 Limited Logo.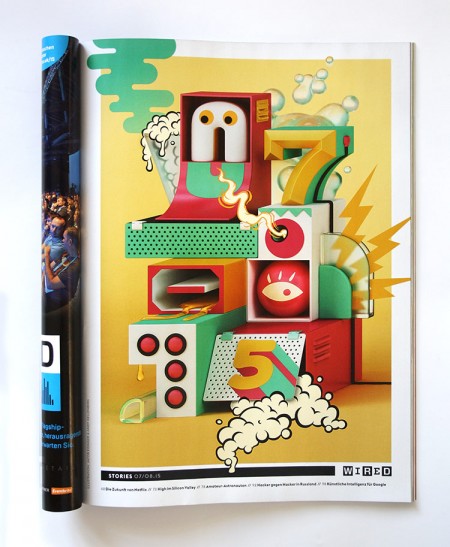 WIRED 070815
EDITORIAL
Client: Wired Germany
For Wired Germany I teamed up with my partner Jacob Eisinger/Yippiehey to illustrate the release date of their august issue.
There were no specifications from the client, so we had a lot of fun playing with color and shapes.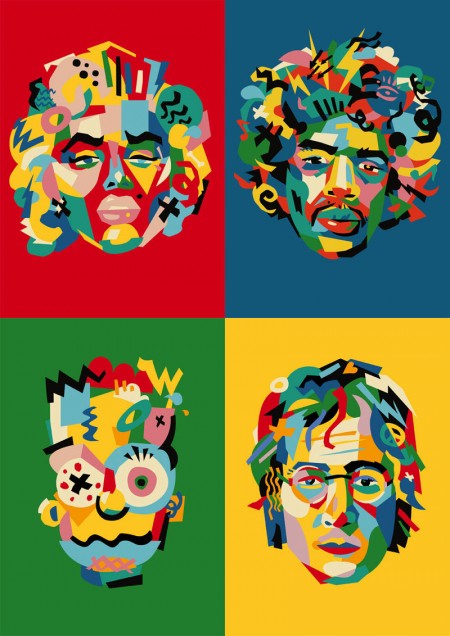 FAMOUS HEADZ
SERIES
Personal Project
HELLO BROOKLYN
TYPE
Personal Project
My typographic tribute to one of my favorite district´s of New York City.
You will find some Brooklyn born Legends in there!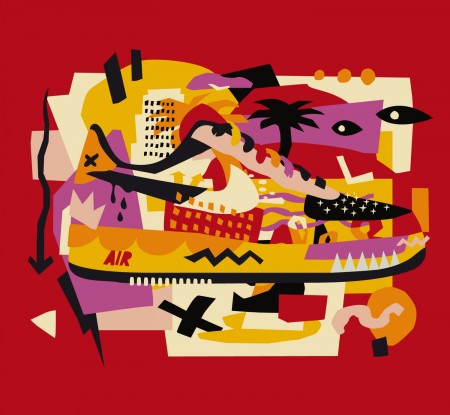 FUNKY KICKS
Personal Project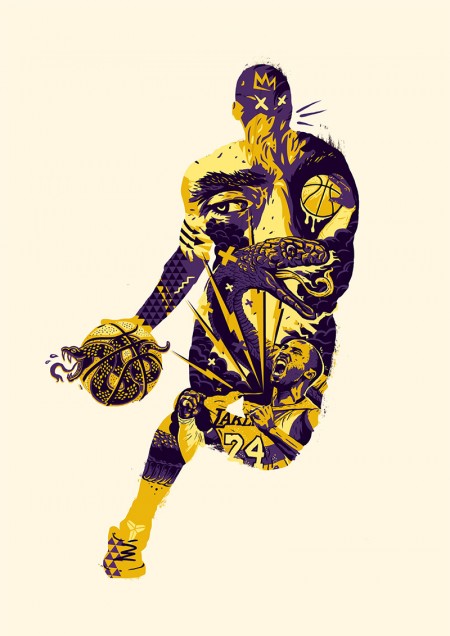 BLACK MAMBA
Personal Project
A Tribute to one of the greatest basketball players of all time.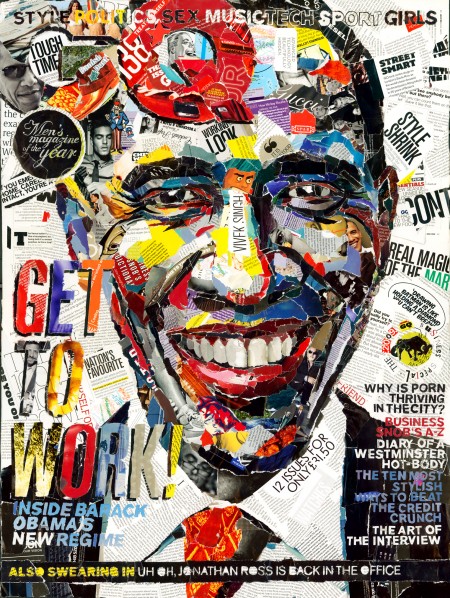 GQ COLLAGE
OBAMA
Personal project
This is another collage work recreating a magazine cover entirely out of its own content. The Devil is in the details!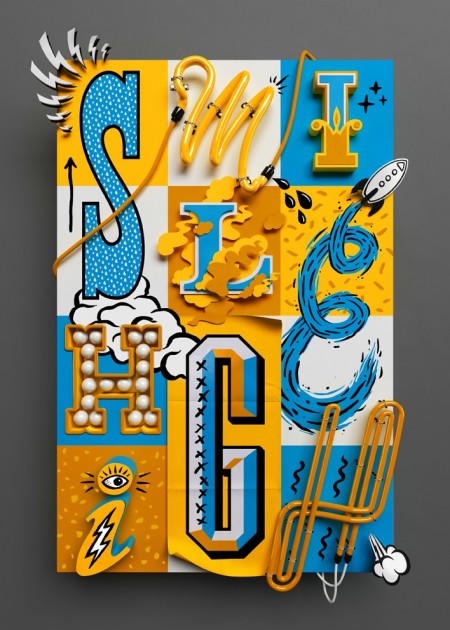 SMILE HIGH
Helping people
For "Smile High" I teamed up with my bro Yippiehey to create some art for a good cause. The Folks over at wesmilehigh.com are printing posters with all profits being donated to Leuchaemia and Lymphoma research. Head over to www.wesmilehigh.com to purchase a print and support them.
Michael Jordan
Personal project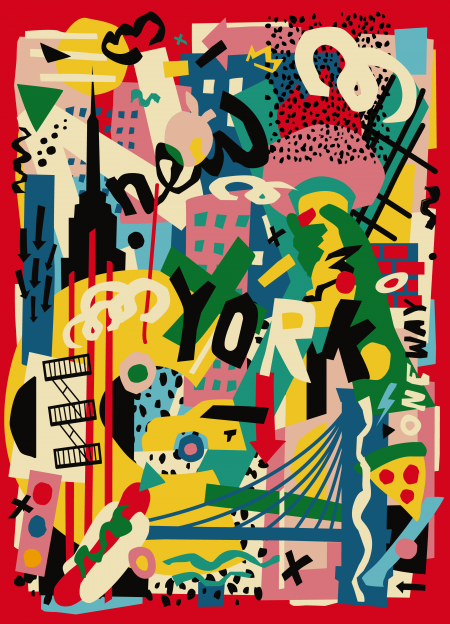 N.Y. TO L.A.
Personal Project
ROLLING STONE
COLLAGE
Personal Project
My purpose on this A1 sized collage work was to recreate the magazine cover out of its own content. The biggest challenge was to retain the main contents of the issue. I almost used the whole range of around 90 pages.